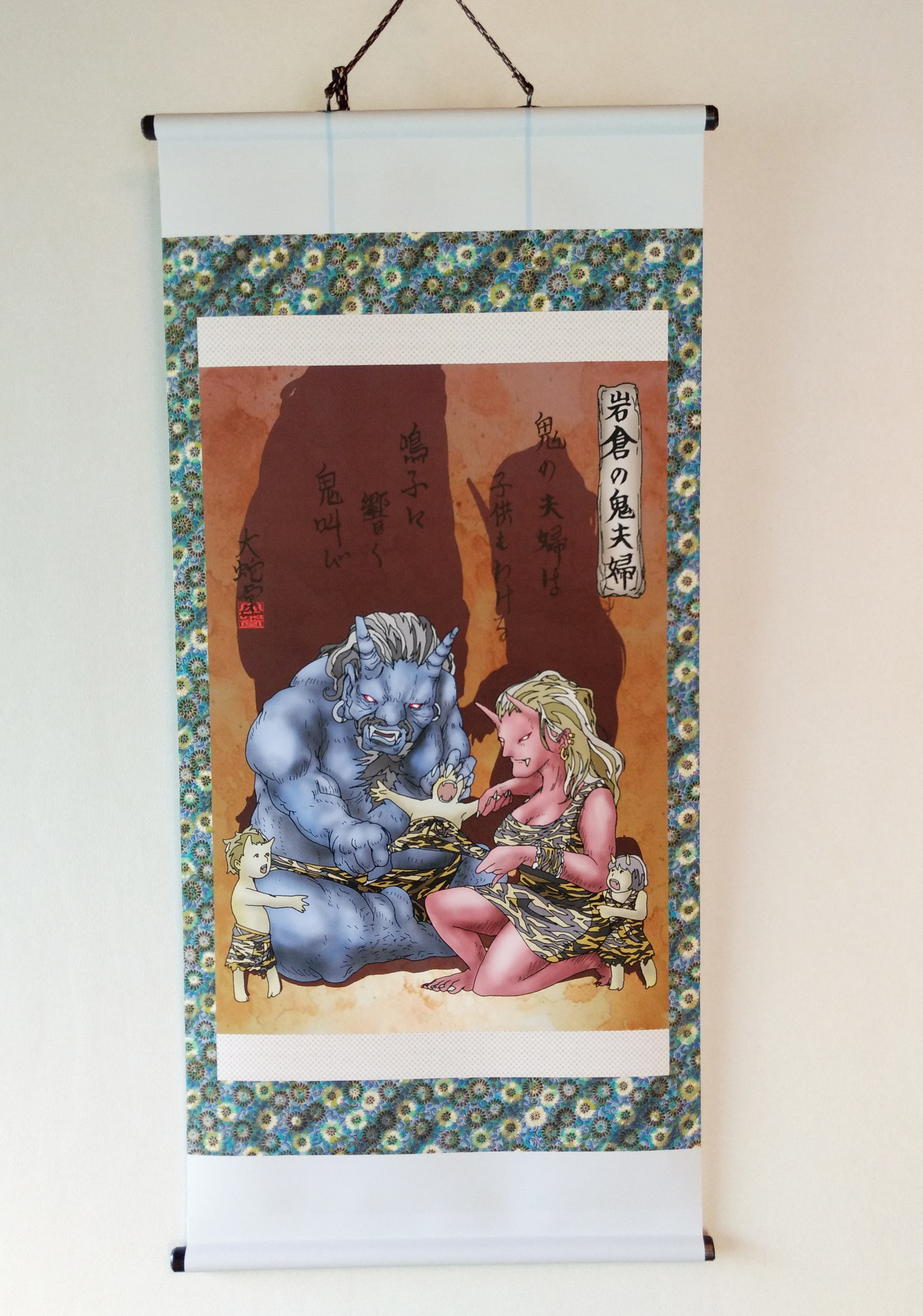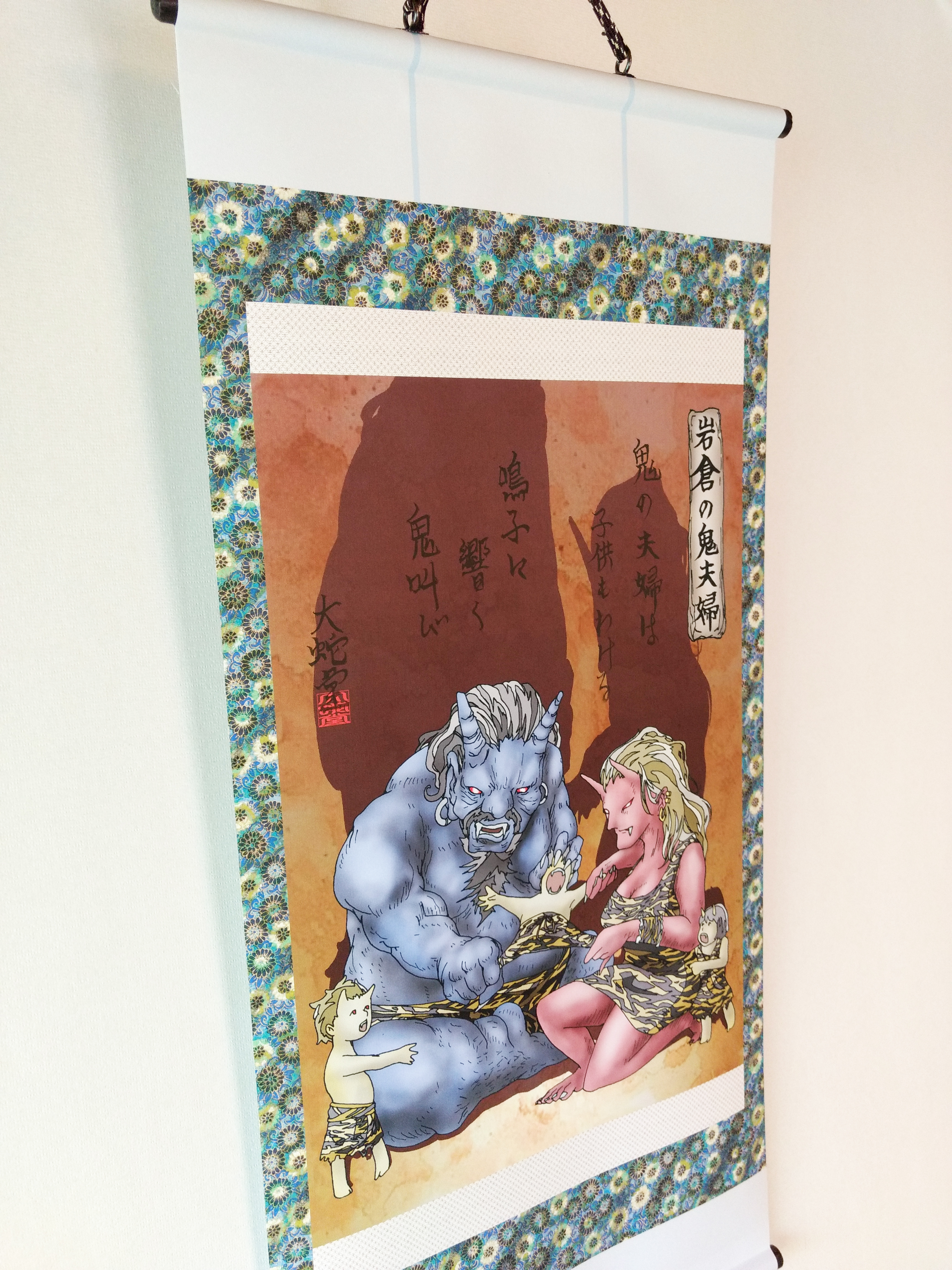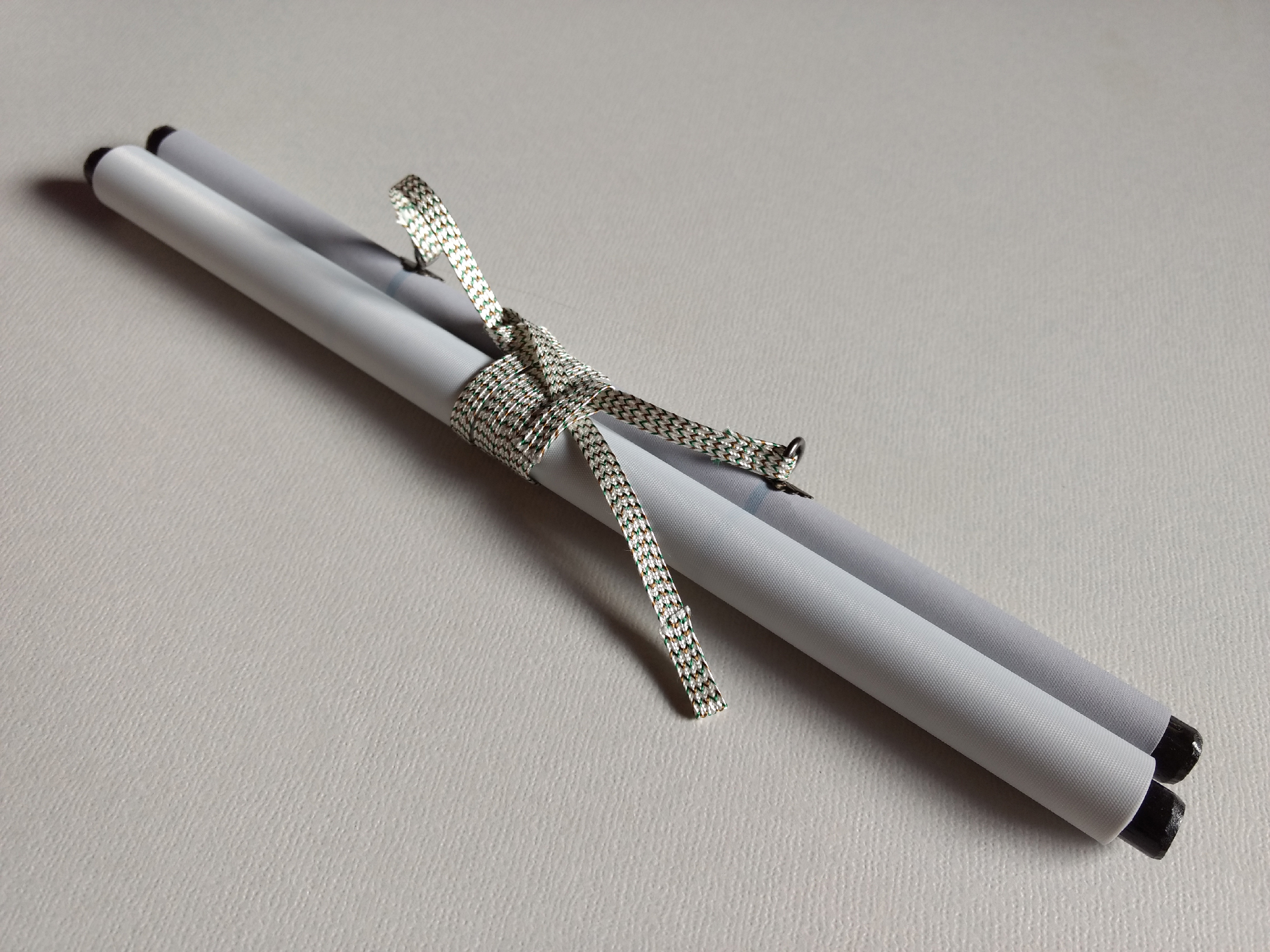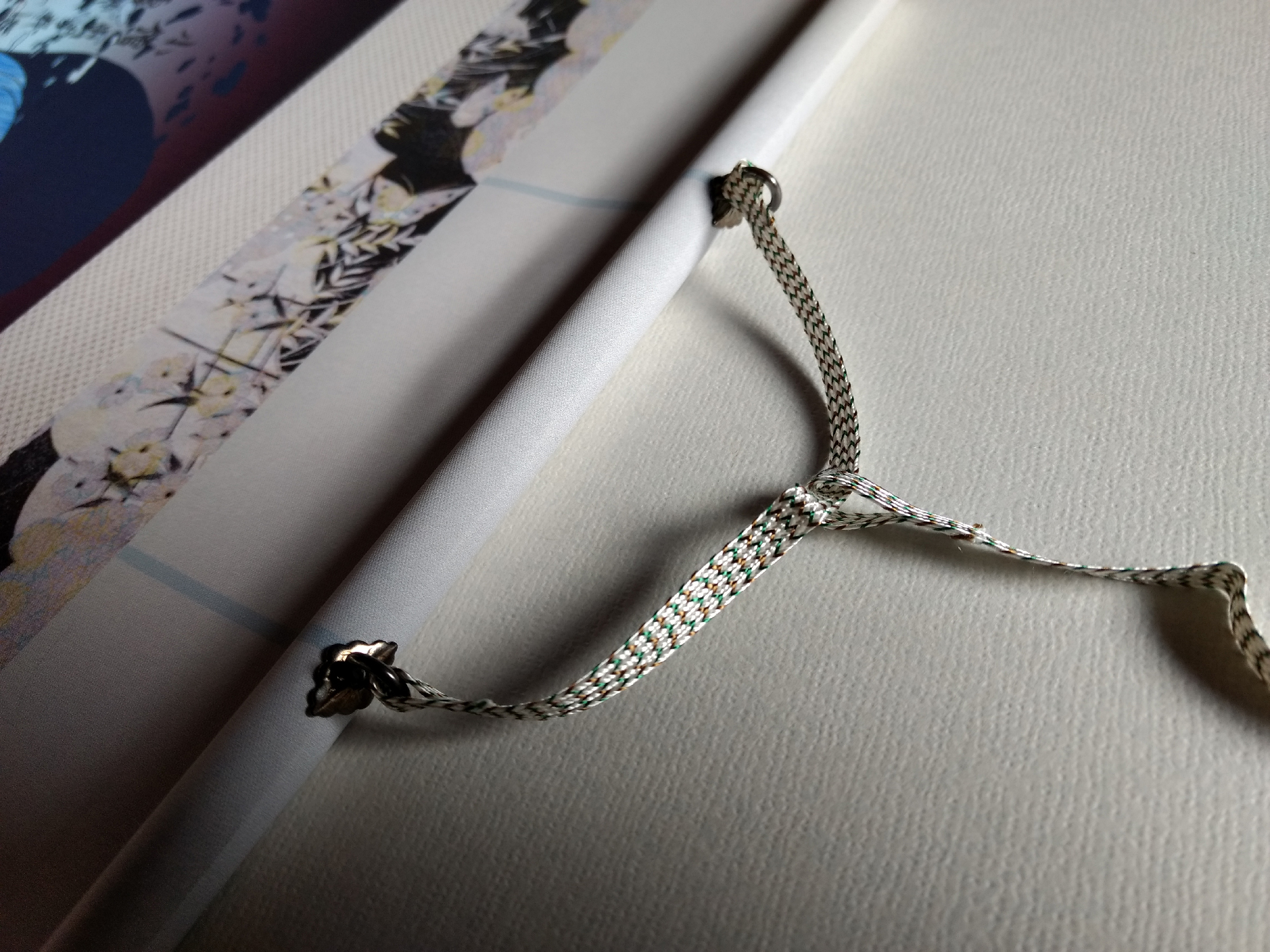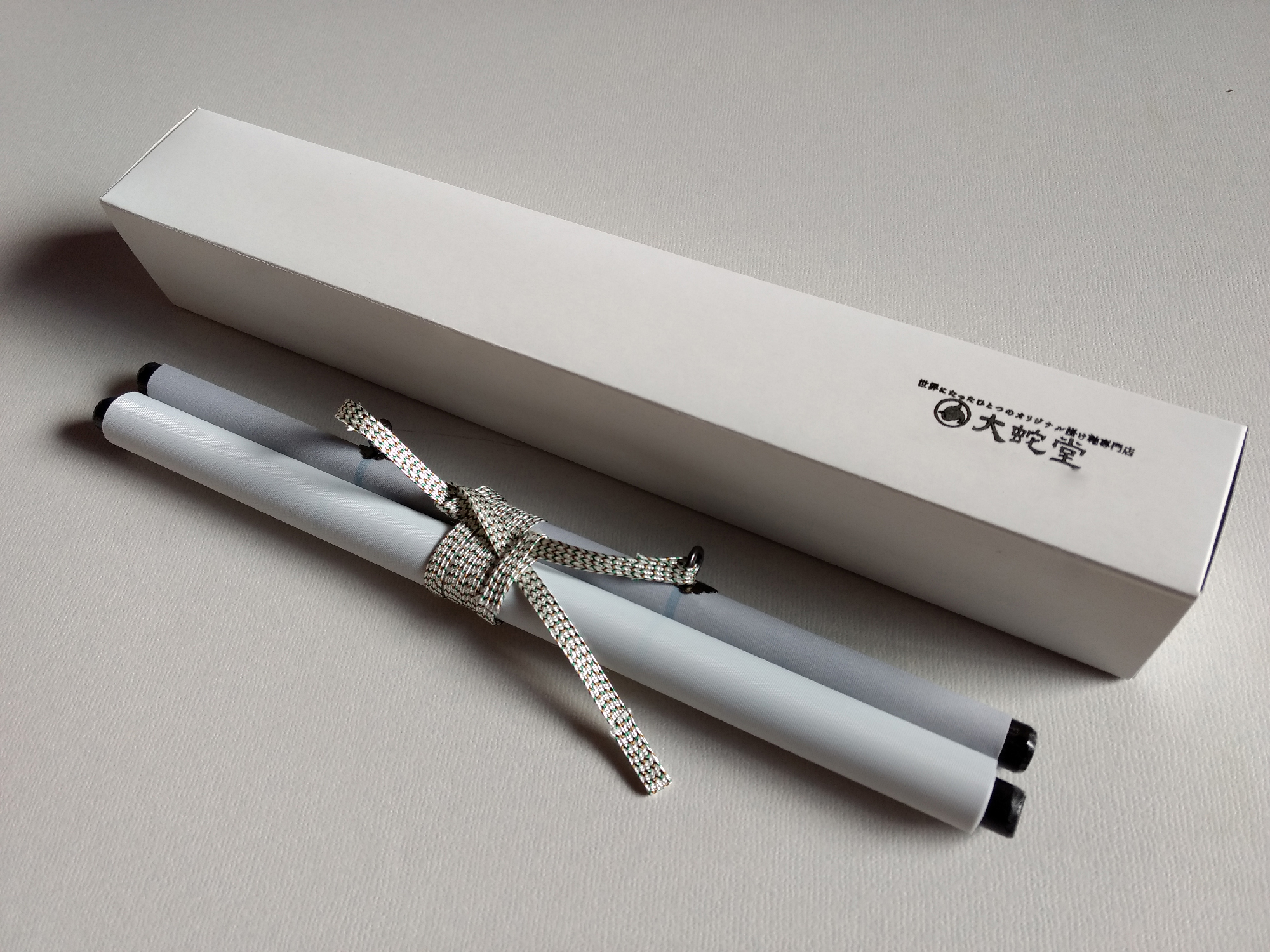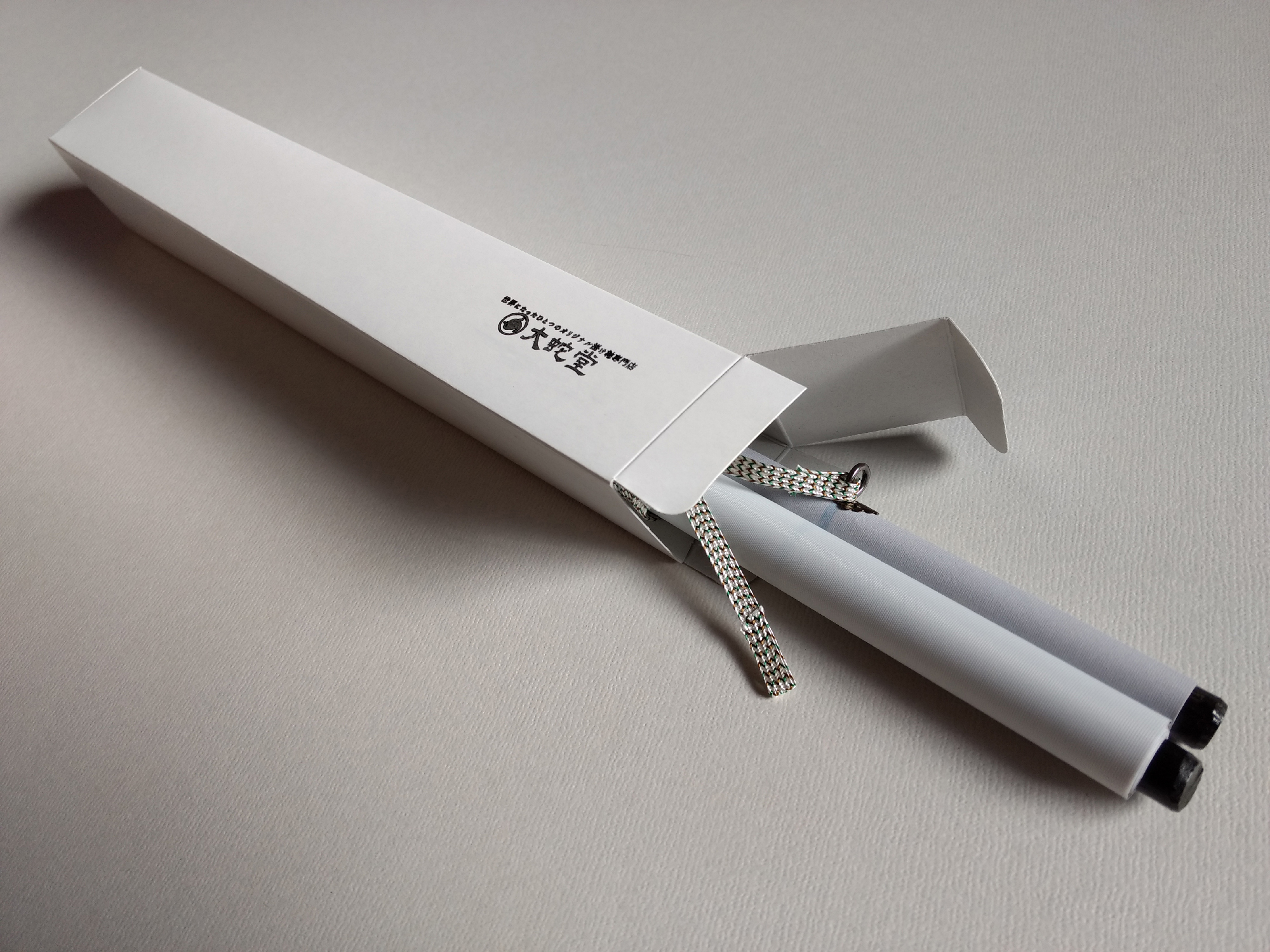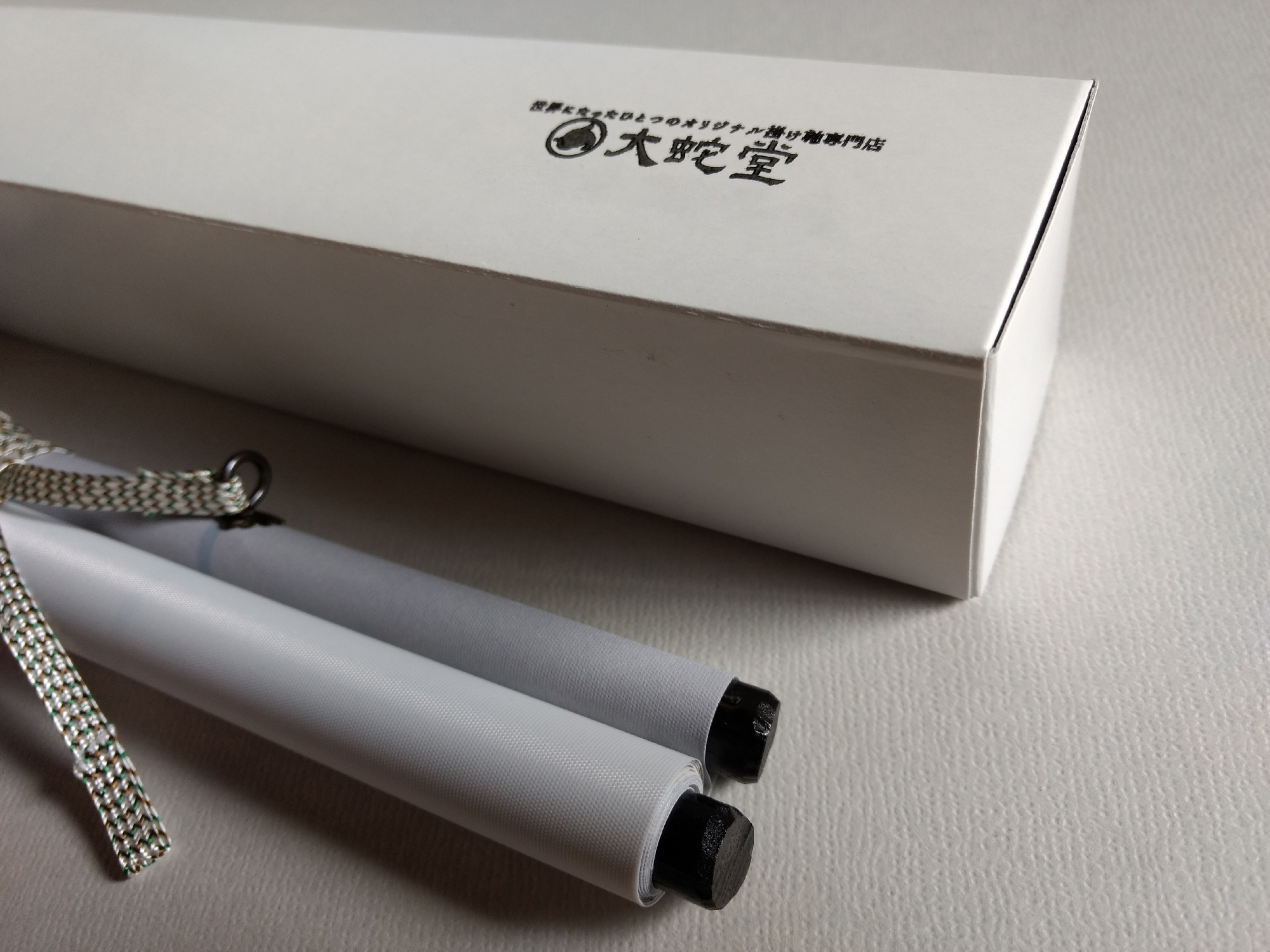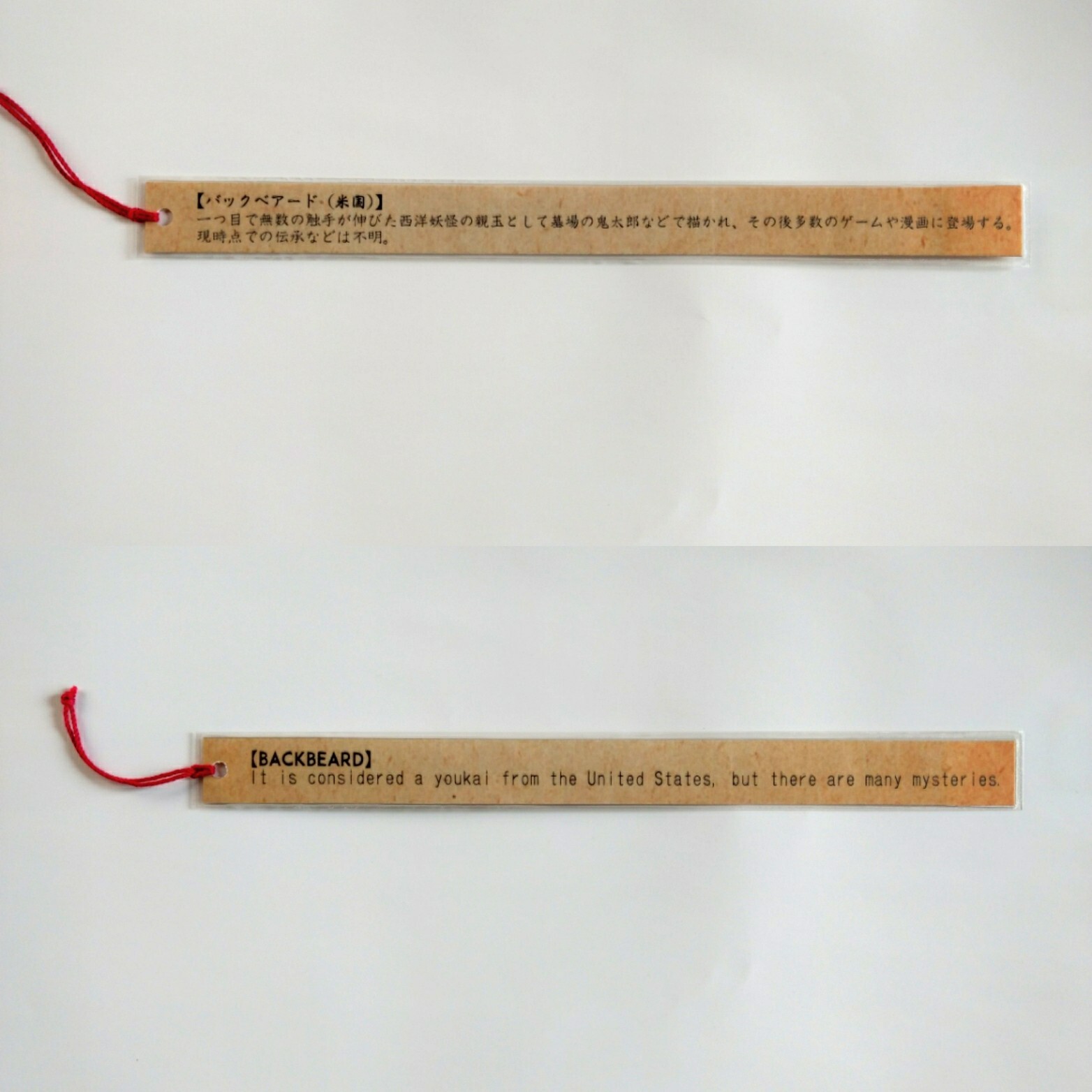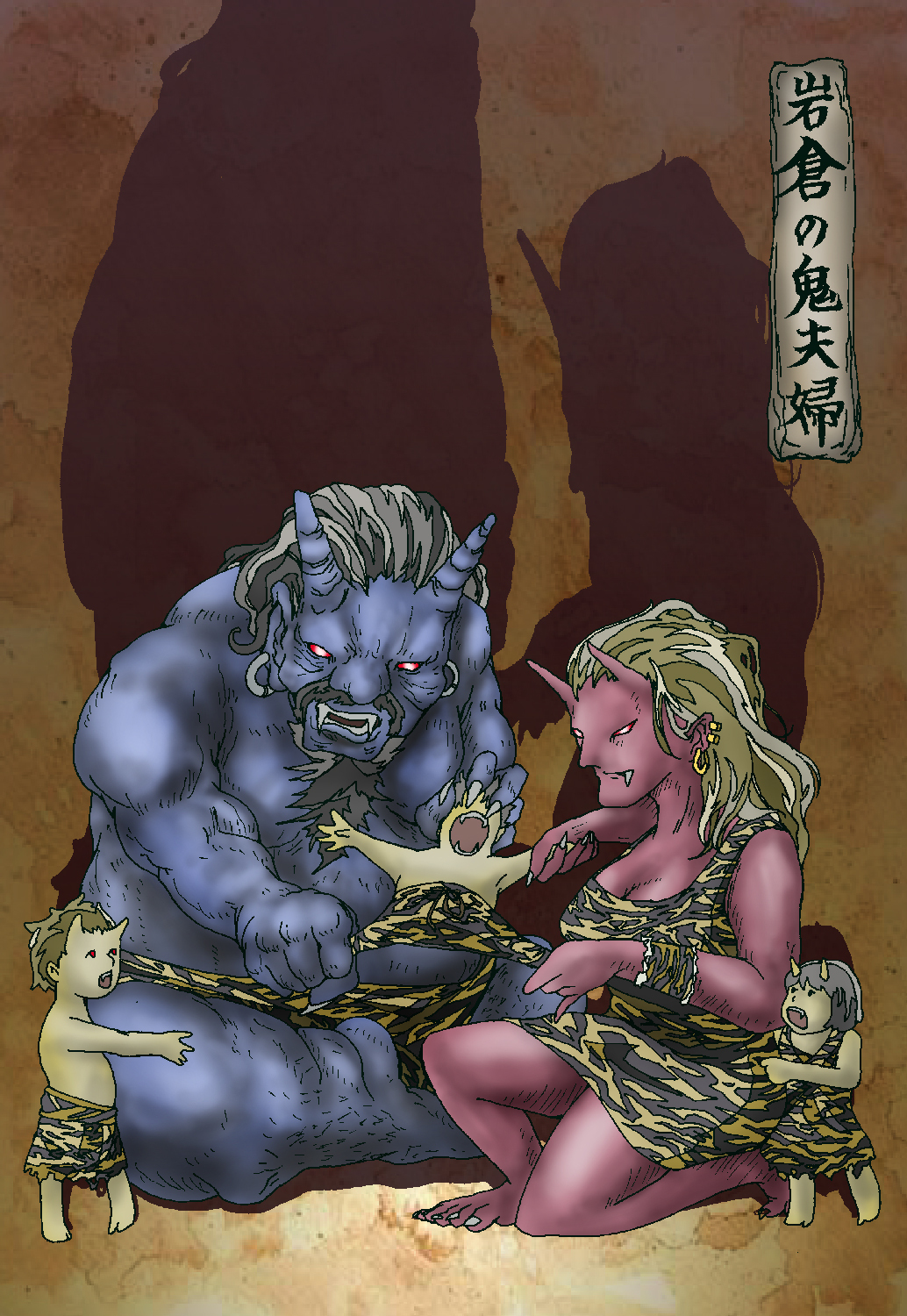 妖怪242・岩倉の鬼夫婦(宮城・大崎市)
妖怪242・岩倉の鬼夫婦(宮城・大崎市)
【妖怪説明】
宮城県大崎市鳴子町に伝わる。
三人の子供をもつ鬼の夫婦が、夫婦喧嘩の末に別れることになり、子供を一人ずつ分けあった後、最後の一人の子供の足を互いが掴んで半分に引き裂いた。引き裂かれた子供の喚く声が聞こえたことから「鬼叫び」という地名ができたという。
「鬼の夫婦は子供もわける 鳴子に響く鬼叫び」
【参考文献】
『東北の鬼』p179
引用:宮城妖怪事典(仮)より
http://blog.livedoor.jp/miyagiyokai/archives/8292329.html
【IWAKURANO-ONIHFUFU ~Ogre couple of Iwakura~】
Introduced to Naruko Town, Osaki City, Miyagi Prefecture.
There was a Oni(ogre) couple with three children. The couple decided to part at the end of the quarrel. The couple shared their children one by one. The last one grabbed each other's feet and tore them in half. The place name "Oni Sakebi(ogre scream)" was created because the crying voice of the torn child was heard.
【商品説明】
直筆サインが入った1点ものの掛け軸です。
表装(絵柄)以外の部分も特殊加工の印刷により仕上げてあります。
すべて布製ですので耐久性に優れており、収納もしやすくなっています。
説明の短冊がつきます。(画像はサンプルです)
表装部の大きさ 幅30cm x 高さ60cm
【Description】
One piece art work with autograph.
Special processing printing. Made of cloth. It has excellent durability and is easy to store. An explanation tag will be attached. (The image is a sample)
Size: W 30 cm x H 60 cm
*This item will be delivered on 3/6(Sat) at the earliest.
*Tax included.
*Additional shipping charges may apply, See detail..

About shipping fees
The shipping fee for this item varies by the shipping method. Customers can choose the shipping method at time of purchase.
Nonstandard‐size Mail

This shipping method cannot have the delivery status and guarantee

Shipping Fees are the same all over country inside Japan ¥ 500

Yu-Pack

Your delivery status can be checked online.

Regional setting

クリックポスト

最も安い配送方法です。箱が付属しません。配送情報追跡可。配送日指定不可。

Shipping Fees are the same all over country inside Japan ¥ 198
EMS

This shipping supports package tracking and compensation for damages.

Shipping Fees are the same in all countries outside Japan ¥ 800
*Japan domestic shipping fees for purchases over ¥ 10,000 will be free.