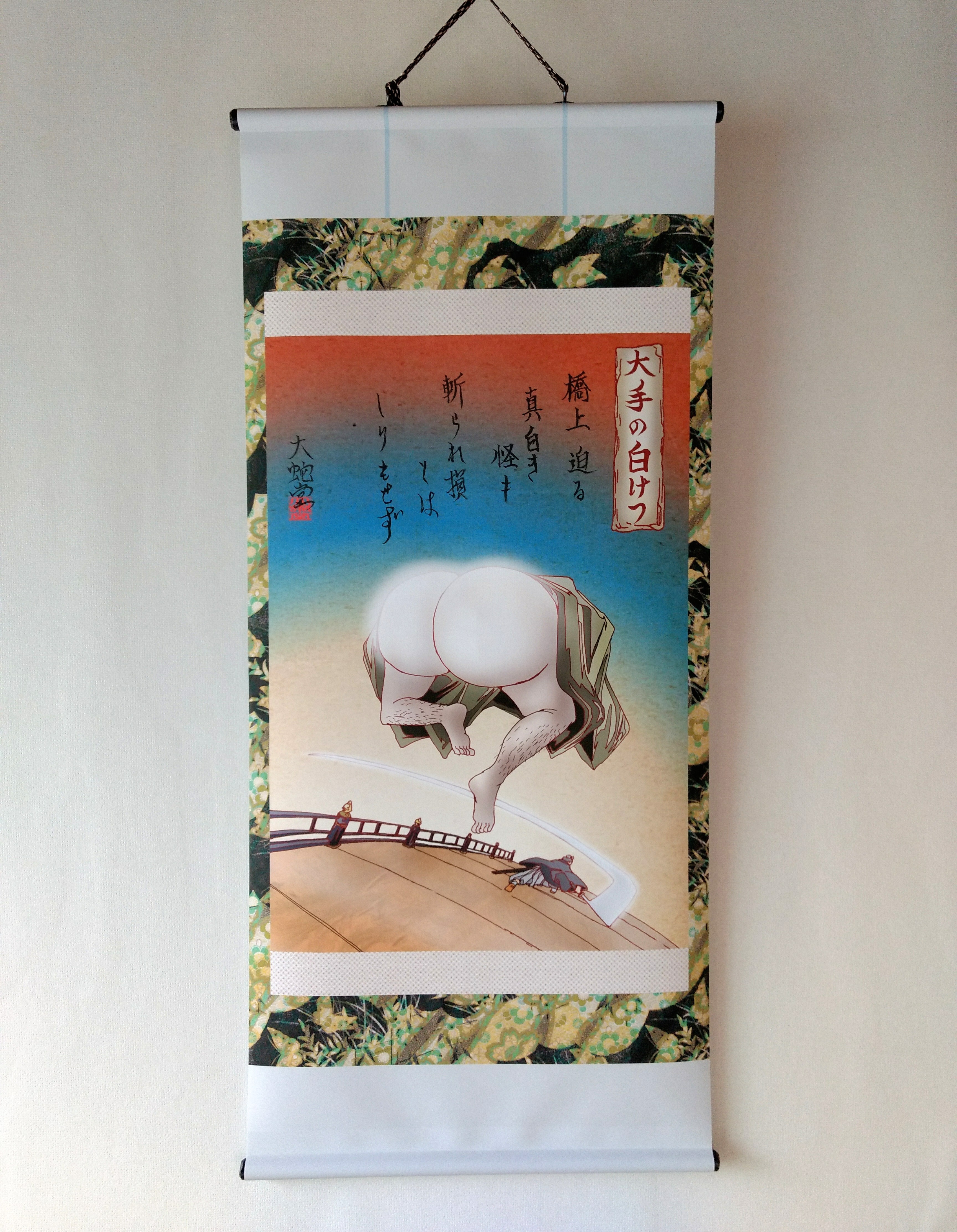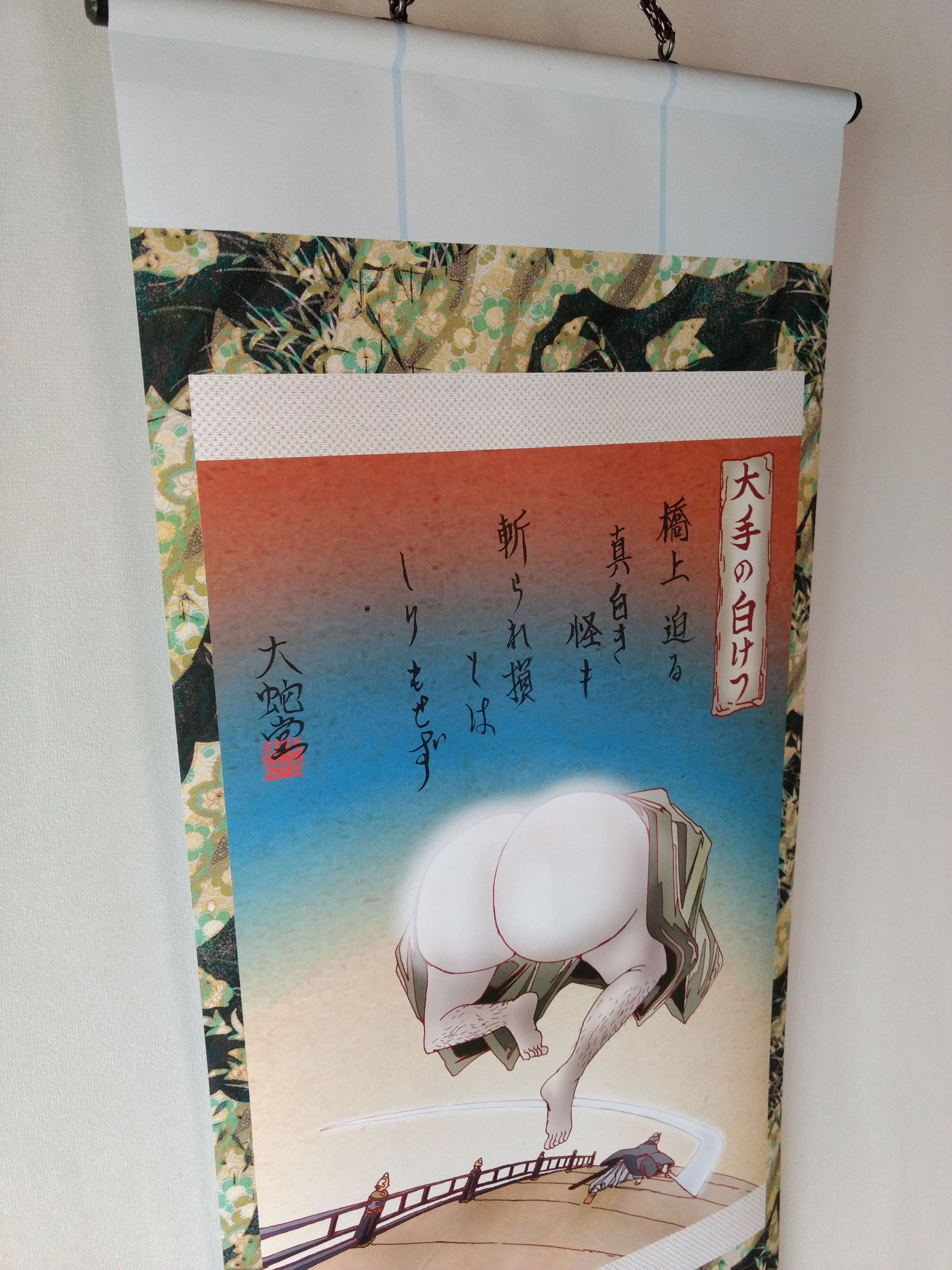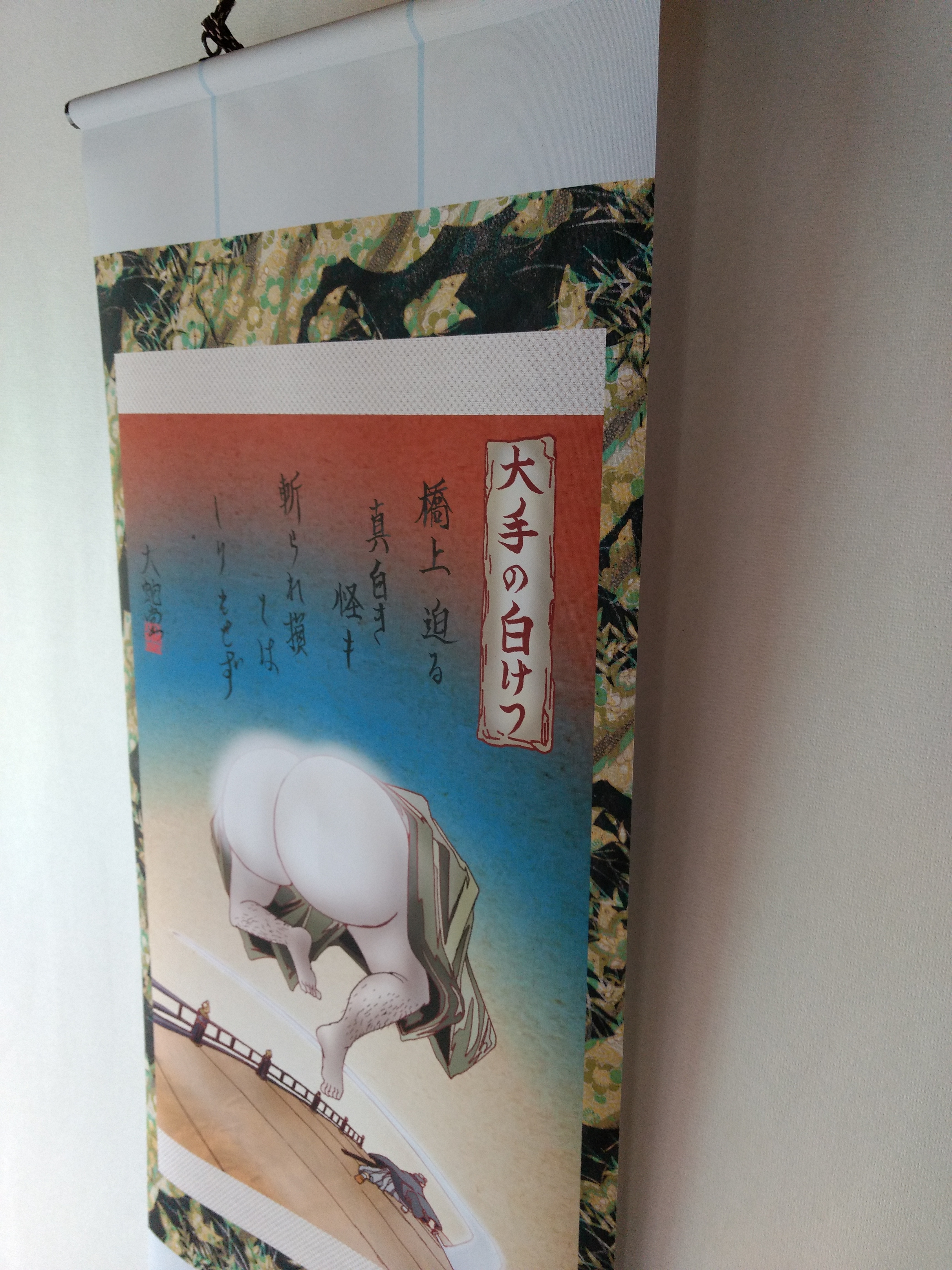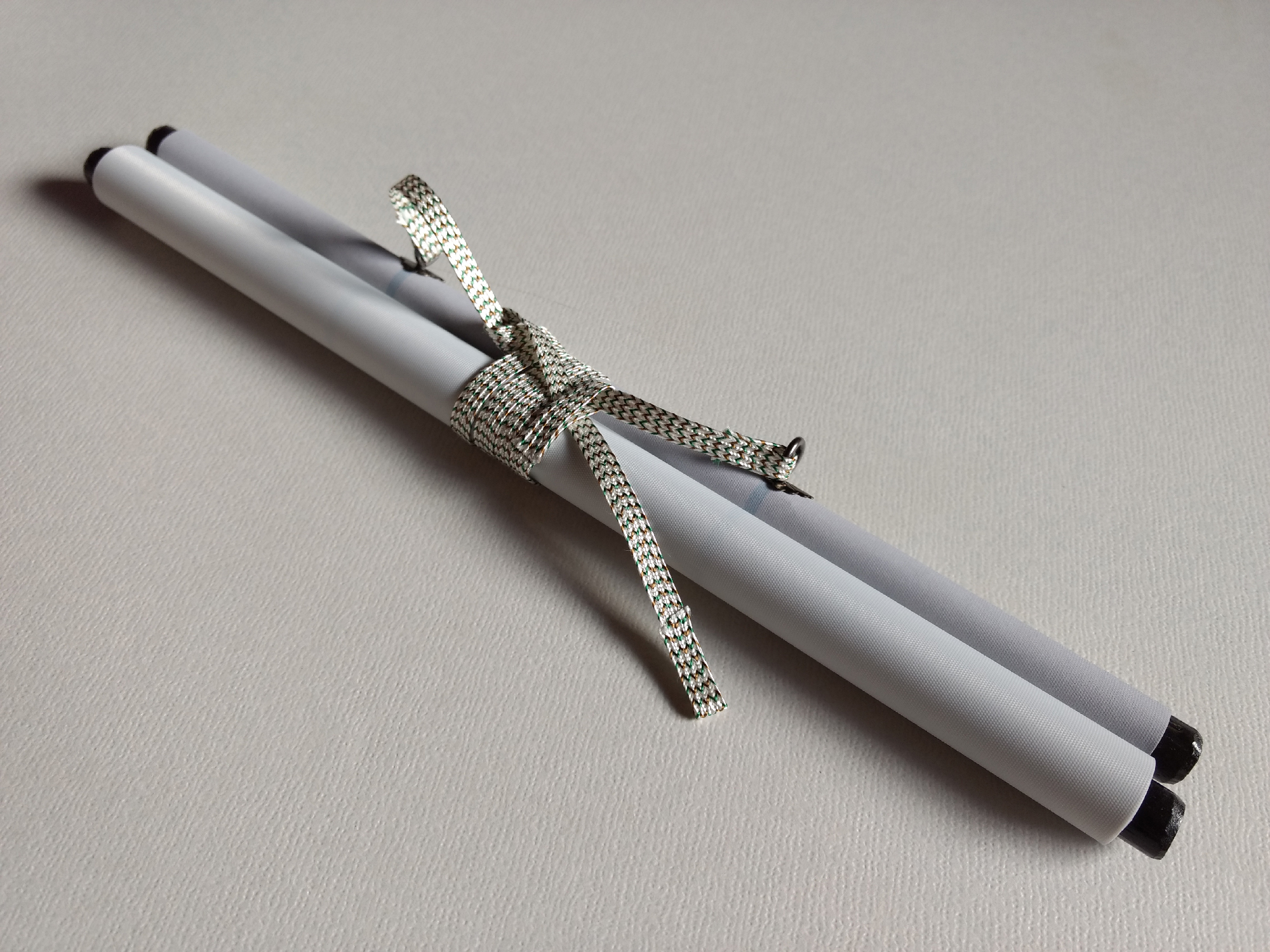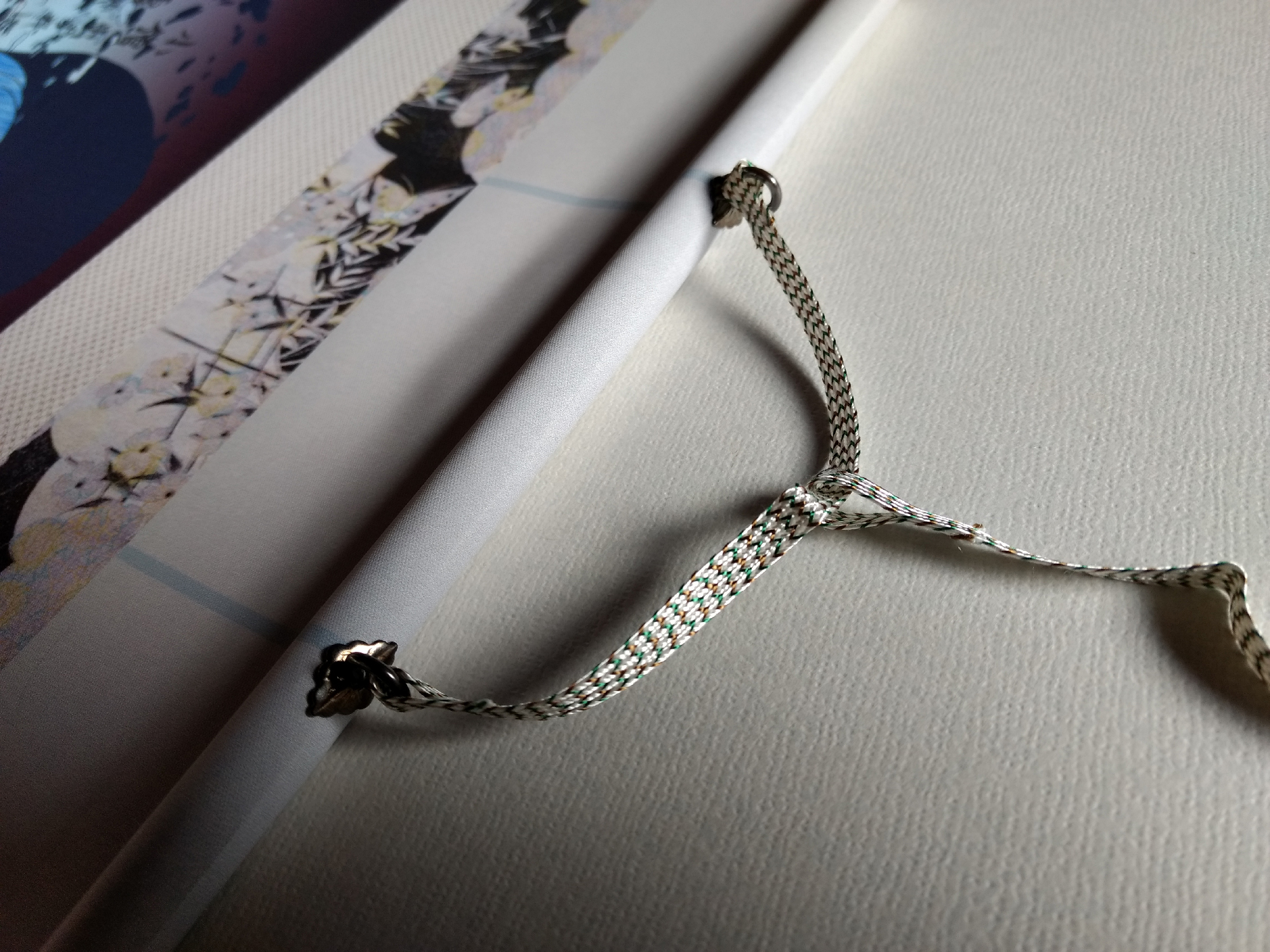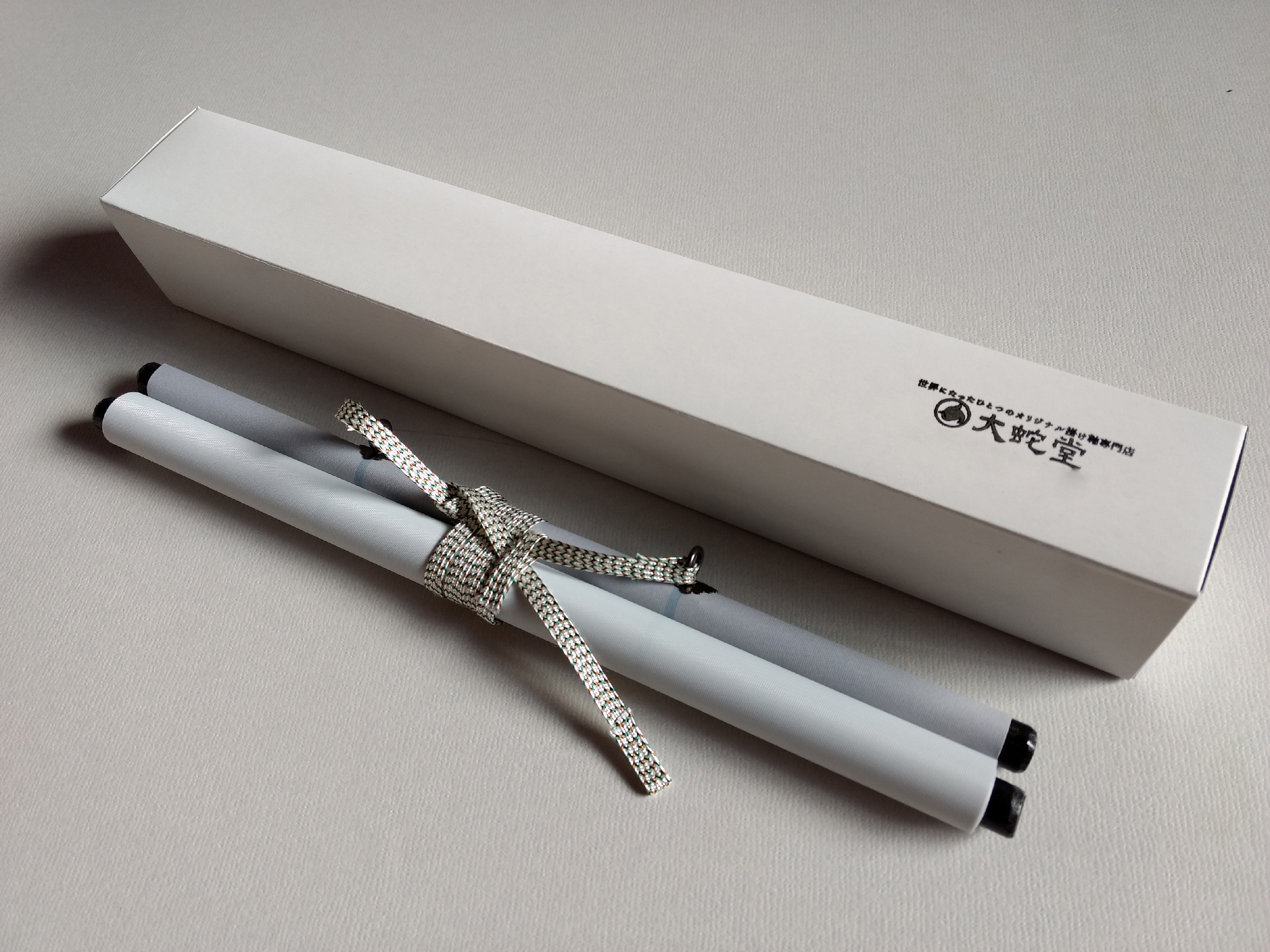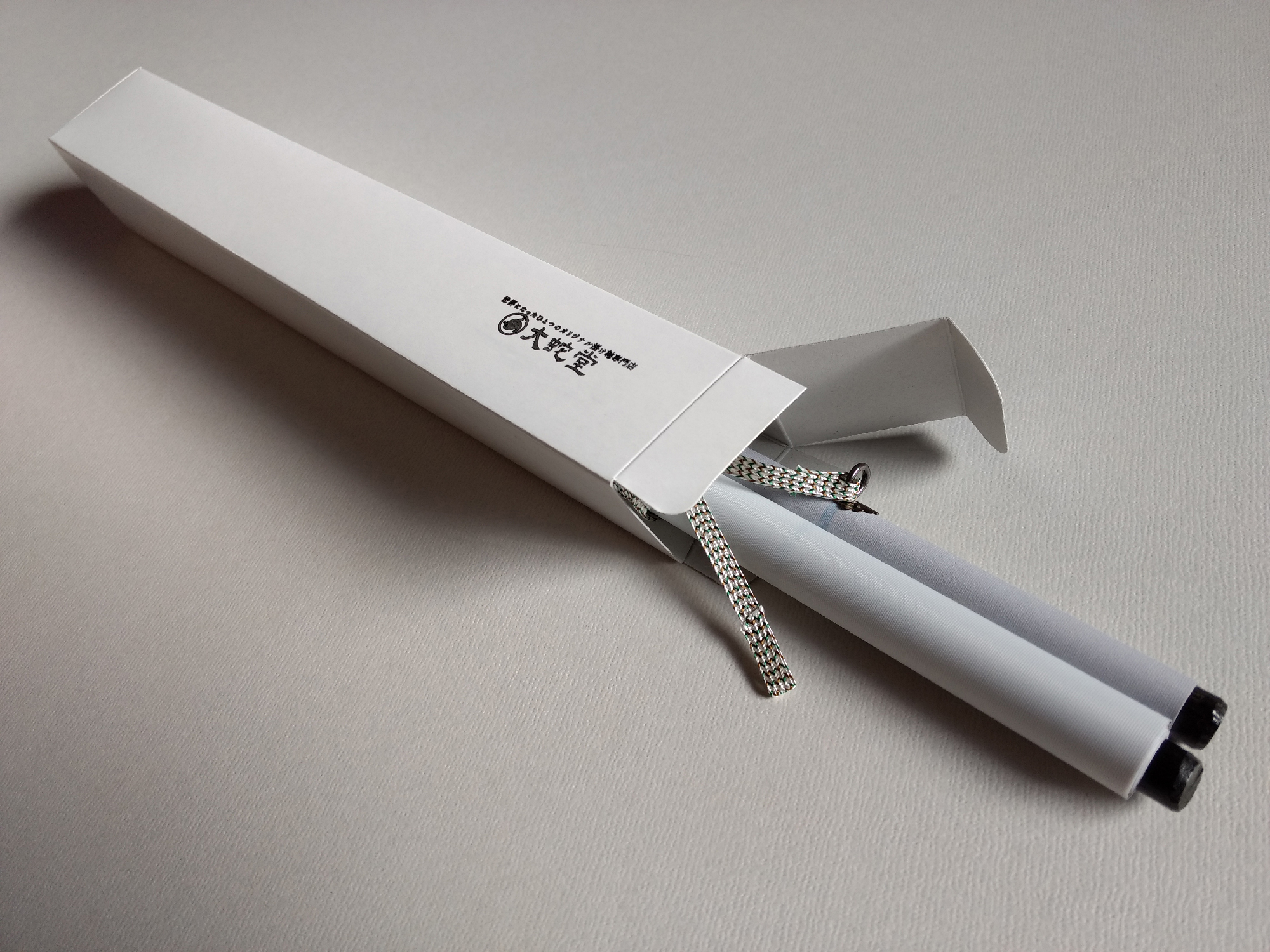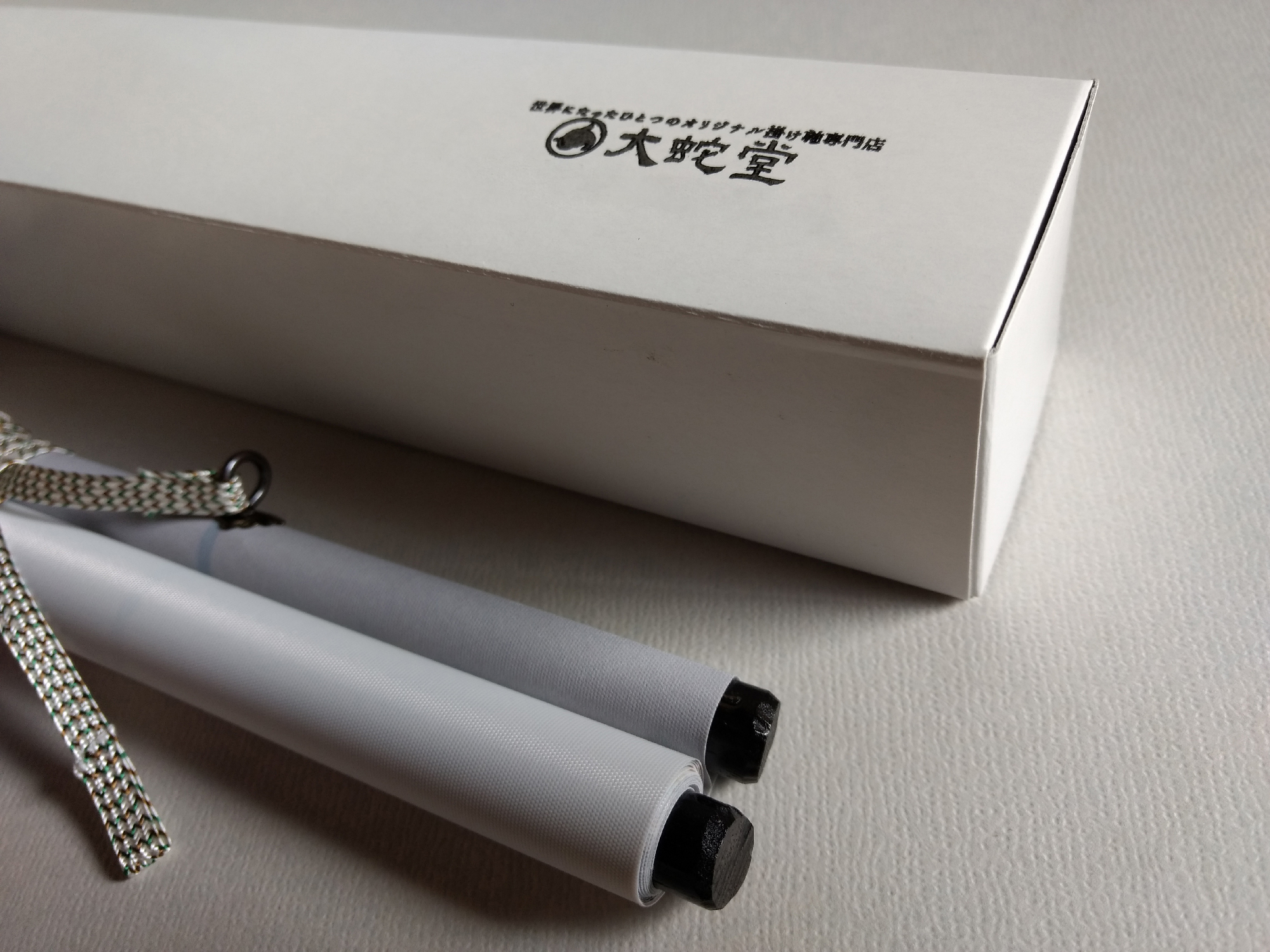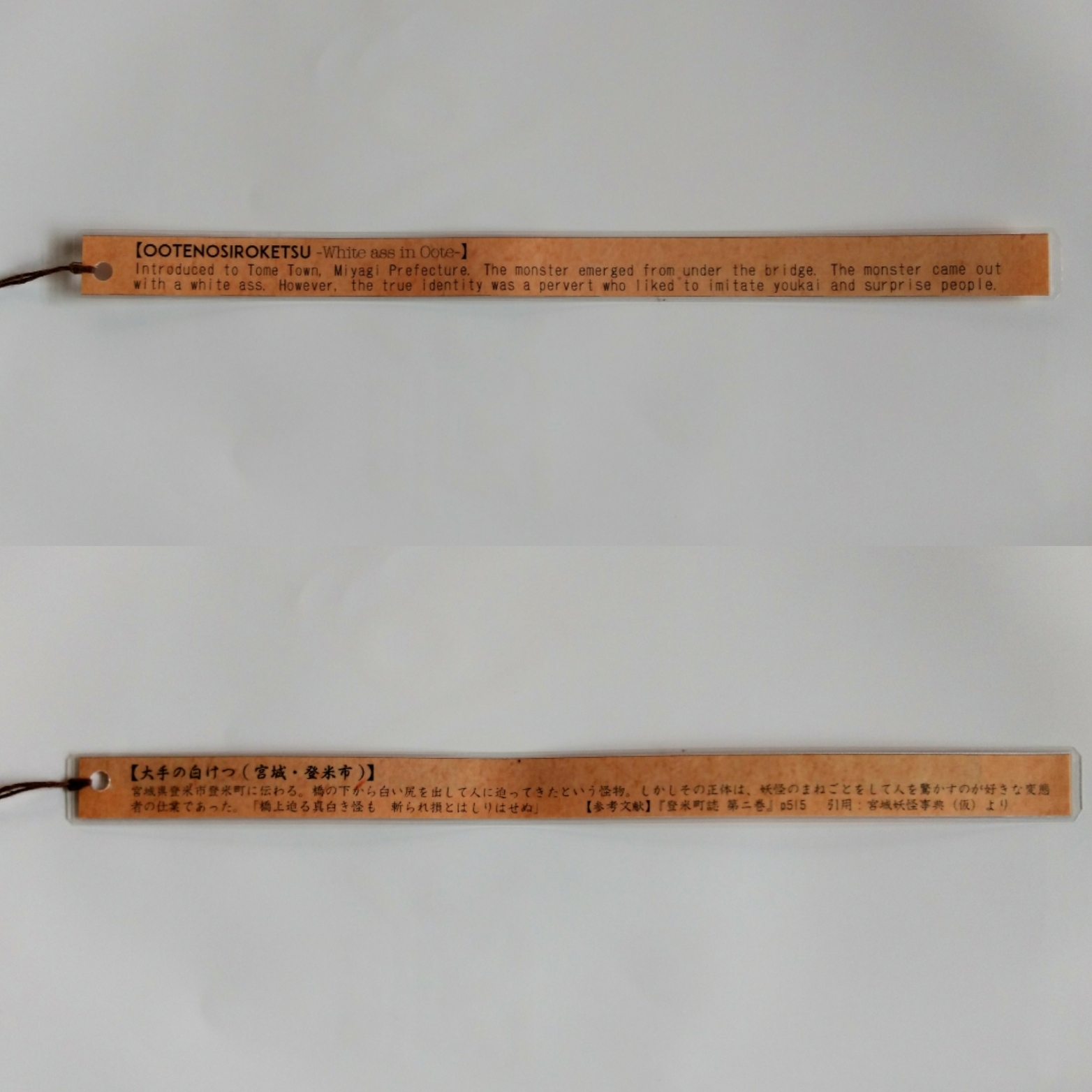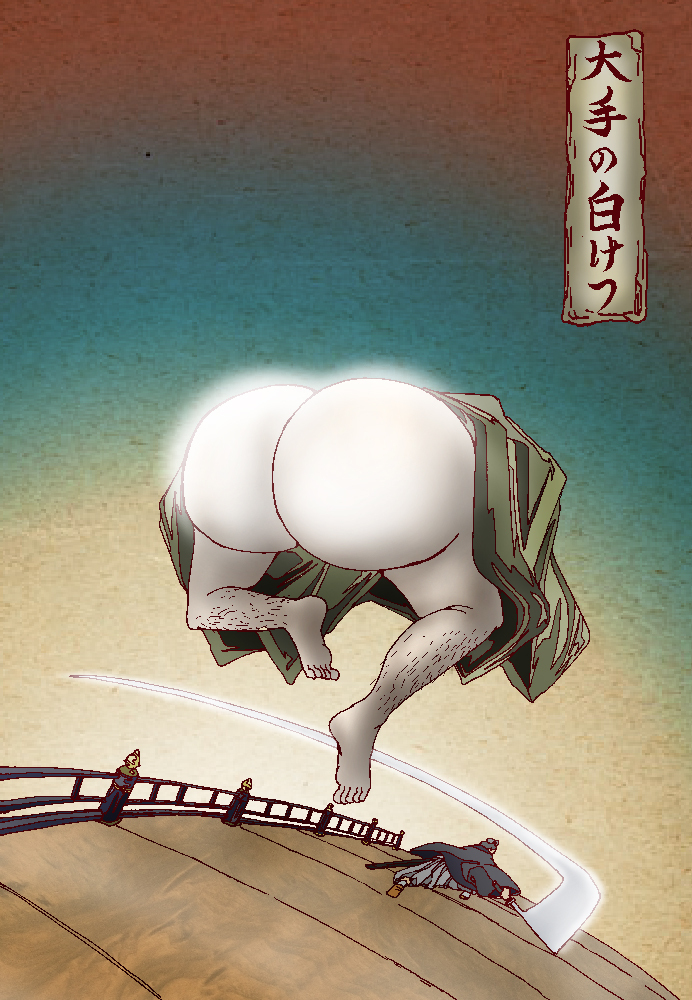 妖怪234・大手の白けつ(宮城・登米市)
妖怪234・大手の白けつ(宮城・登米市)
【妖怪説明】
宮城県登米市登米町に伝わる。
橋の下から白い尻を出して人に迫ってきたという怪物。しかしその正体は、妖怪のまねごとをして人を驚かすのが好きな変態者の仕業であった。
「橋上迫る真白き怪も 斬られ損とはしりはせぬ」
【参考文献】
『登米町誌 第ニ巻』p515
引用:宮城妖怪事典(仮)より
http://blog.livedoor.jp/miyagiyokai/archives/20857577.html
【OOTENOSIROKETSU -White ass in Oote-】
Introduced to Tome Town, Miyagi Prefecture. The monster emerged from under the bridge. The monster came out with a white ass. However, the true identity was a pervert who liked to imitate youkai and surprise people.
【商品説明】
直筆サインが入った1点ものの掛け軸です。
表装(絵柄)以外の部分も特殊加工の印刷により仕上げてあります。
すべて布製ですので耐久性に優れており、収納もしやすくなっています。
説明の短冊がつきます。(画像はサンプルです)
表装部の大きさ 幅30cm x 高さ60cm
【Description】
One piece art work with autograph.
Special processing printing. Made of cloth. It has excellent durability and is easy to store. An explanation tag will be attached. (The image is a sample)
Size: W 30 cm x H 60 cm
*This item will be delivered on 3/6(Sat) at the earliest.
*Tax included.
*Additional shipping charges may apply, See detail..

About shipping fees
The shipping fee for this item varies by the shipping method. Customers can choose the shipping method at time of purchase.
Nonstandard‐size Mail

This shipping method cannot have the delivery status and guarantee

Shipping Fees are the same all over country inside Japan ¥ 500

Yu-Pack

Your delivery status can be checked online.

Regional setting

クリックポスト

最も安い配送方法です。箱が付属しません。配送情報追跡可。配送日指定不可。

Shipping Fees are the same all over country inside Japan ¥ 198
EMS

This shipping supports package tracking and compensation for damages.

Shipping Fees are the same in all countries outside Japan ¥ 800
*Japan domestic shipping fees for purchases over ¥ 10,000 will be free.